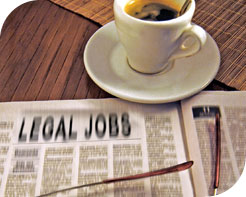 According to an article on Law.com, the hiring of recent law school graduates from top law schools dropped by10% in 2010. Actually, the top law schools sent fewer graduates into the big law firm market in 2010, with only 27.3% of graduates from top law schools entering the big law arena. In 2009, top law schools sent 30.3% of their law school graduates to big law firms after graduation. Northwestern University only sent 44.4% of its graduates to top law firms as compared to 55.9% in 2009, and New York University saw the same decline from 5.1% in 2009 to 43.3% in 2010.
Some of the top law schools did increase the number of graduates that entered the big law market, such as Harvard Law School, which sent 49.7% in 2010 as compared to 47.6% in 2009.
Looks like even some of the graduates from top law schools may be having a hard time finding the big law job that they dreamed of before entering law school. If this is not a sign that the legal market is not what it used to be, then I don't know what this information means. This may be just another reason to encourage future law students to go a different route. N0t only do law school grades not matter as much anymore, but your school may not even make a difference in your job search either. Thank GOD I have a job!
Good luck to all of the legal job seekers out there. Don't be afraid to go a different route and find a job outside of the legal market.
xoxo - Legal in the City