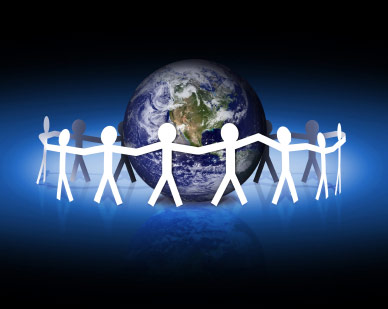 Are you looking for a job and spending hours looking on online job-sites like Indeed, Monster or Careerbuilder? If you are, you are likely wasting your time. Not only does applying to these jobs diminish the possibility that you will actually get a job (due to the vast amount of resumes they receive), but this may not be the best option available to you. So, where do you go when you need to look for a job? Your alumni networks.
In an article in the ABA Journal, author Janan Hanna describes that law firm alumni networks are the new networking tool that will land you many more job offers and opportunities than other traditional options. So, how does this work? There are many larger law firms that keep in contact with all of the attorneys thatcome through their doors and work for them, even if the individual does not stay with the firm for a long period of time. For example, the large law firm known as Skadden has had an alumni program in place for fifteen years in which the firm publishes a bi-annual alumni magazine, offers its alumni continuing legal education, and holds social events for the alumni.
Not only is the fact that your old law firm is keeping in contact with you pretty cool, but attending the events offered can definitely lead to some good opportunities. Hanna claims that the alumni who actually participate in these programs hear about job opportunities from the many people that they keep in touch with. This also helps the law firm, as the law firm has all of its alumni as potential resources in the future.
Although this sounds very useful to those who have had the opportunity to work at a larger law firm with an alumni network, what about those attorneys that have not had such opportunities? You can still use your alumni networks, just on a smaller scale. So, instead of losing contact with all of your former law school buddies, keep in contact with them through social media sites and email. Also, keep in touch with your old friends from college, as there are always opportunities available there. The odds of you learning about potential job opportunities are greater if you know someone that has the opportunity. Not only would people like to hire their friends or acquaintances, but they will trust you more. Also, if you leave a job try and keep in touch with your friends at your old work place. They will likely refer one of their friends or family members to you that are in need of legal services.
Utilizing all of your alumni networks can be a great opportunity to get your name out there and the fact that you are looking for a job. Simply send an email or post a status indicating that you are looking for a job. You would be surprised that many people would be more than willing to help you.
Using alumni networks of your close family can also be helpful. This is how I landed my first law job. My mother was so worried that I wouldn't be able to find a legal job in Atlanta after graduation being as I am not from Atlanta and didn't go to school in the area. So, she contacted some of her friends and former co-workers living in the area and passed along my resume. It just so happened that one of a friend's husband's company was looking for a corporate attorney. We set up a dinner meeting where we could essentially determine whether our personalities were a fit for one another, and then he asked me to come on an interview. Before I was offered this particular job, I had other friends of my mother calling their lawyer friends to see if they knew anyone that was hiring. As you can see, your tight alumni network can easily expand when others use theirs.
The fact of the matter is that people are always willing to help you. This is especially true if you did well in law school and have a lot to offer. In conclusion, make sure that you are taking advantage of all of the people that you know, have known, or have come across at certain times in your life. Making the connection is the first step.
If you have not already been utilizing your alumni networks, make sure you do so. It's not what you know, its who you know.
Good luck job hunting!
(Picture Credit: Dynimus at www.dynimus.com).
xoxo - Legal in the City